You and your work need publicity where and when people seek it.
When people want information, they want it right away. When they are in pain emotionally or physically, have a legal problem, are in financial trouble, or need any service or product, they want to find it fast. The Internet is always there, no matter what their schedule, no matter what time or day it is. For example, you are reading this on at but you can read it at 3 AM, on Sunday, or whenever you wish.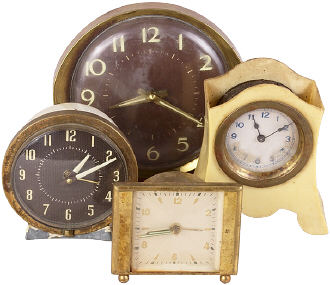 It's easy to see why old methods are less effective than web sites.
Word of mouth

a convincing source for referrals, although the seeker may want additional information
the recommender must know both the seeker and the provider of services
can take a long time for these to coincide
not a large enough source to depend upon

A web site can supplement word of mouth referrals by providing additional information, while reaching many more people than can word of mouth.

Brochures

static and stale as soon as their ink dries

A

web site can be updated instantly, continuously, and grows with you and your work.

A web site does not need storage space.

if distributed in person, must be carried around

A web site is not carried around.

if mailed, require addressing, mailing, and postage. By the time they are received, potential clients may have found what they are seeking from a competitor through the Internet.

A web site is available immediately, 24/7/365.

A web site has tremendous space.

only reaches limited recipients

A web site can reach almost everyone.

Direct mail

criterion for "highly successful" was a mere 2% response prior to annoyance with unsolicited mail and spam e-mail
subject to spam filters
may be discarded unread
only reaches limited recipients

A web site is available to everyone seeking the information.

Media Ads

high cost of television, radio, and newspaper ads can be prohibitive to professionals and small businesses
space and time limitations

A web site is the most cost-effective medium. It can reduce the cost of other media ads by just listing a web address to obtain lots of information.

Free Media Publicity

desired opportunities
timely communications when news and situations change

A web site is available whenever journalists and producers want to find you and get essential background information about you for their articles and broadcasts.
Not only are old methods of publicity less effective, but suggest your professional knowledge and products may be outdated too.
| | |
| --- | --- |
| | Web sites are the winners and can help you win. |
When people want to find out about you and your work 24/7/365, be there.